Need more specific sizing options? Click "Design your own" or "Choose Your Unique Size" below. *
Choose your size more accurately here.*
Meet the Vis! We make confident and bold statements on a daily basis while doing so comfortably. This velvet suede loafer unique in that it was crafted by handmade just for you and made to order. When it comes to comfort, durability, and style, there is no equal.
MATERIALS| Premium leather body, leather trim, crepe soles.
HISTORY | All our shoes are crafted by hand and made-to-order in Africa, the Motherland. Making shoes by hand demonstrates a unique kind of connection while knowing that someone spent hours building something just for you, and that it wasn't made in a sweat shop.
HAND-CUT | Our unique and timeless patterns are all cut by hand. We do not include molds, lasers, or factory machines of any sort in the production of our shoes.
PURPOSE | We've proudly created jobs for Americans and Africans. We also donate a percent of our revenue to causes charities recommended by our loyal customers and researched by our highly qualified team.
All our shoes fit true to size. All sizes are in Standard U.S.
STYLE, HISTORY, & CULTURE
Africa hosts more history than any other place in the world. See the rise and fall of empires and kingdoms; experience the power of various cultures and ways of life; the injustices of slavery; the abundance of Mansa Musa Keita; and the preservation of the most diverse ecosystem on the planet.
WHY? | Things tend to go in a revolving pattern; same with all our ancestral roots. the people of Africa have some much to offer in terms of talent, fashion, culture, artistry, and overall craftsmanship.
THE NAIRA QUALITY PROMISE
Culturally unique. Bold. Unapologetically confident.
Handmade in Africa by experience artisans, every single pair is crafted with precision, care, and hundreds of years of combined experience.
Most shoes are made in factories using cheap materials. This means that the fitting of the shoe is merely assumed causing millions of people to received poorly fitted shoes every year because that was the only option available until now.
We are looking forward to growing with you for decades to come.
My exact shoe size and width is not listed here. Is there a way I can still get these shoes?
Of course! All Naira's shoes are made to order, and can be made available in any size or width. Toward to top of the page, click on "Design your own". This will give you the option to customize your own shoe.
SHOE CUSTOMIZATION OPTIONS
Right foot, left foot. In case you have different sized feet, you'll have the option to choose the size and width based on each individual foot.
Leave us a note. We give the option to leave a note with any small specifications we need to know about regarding your shoes and molding the fitting uniquely to your feet.
If you have any other specific questions, feel free to email us any time at customersfirst@ournaira.com.
How long will it take for me to receive my order?
From the time/day you place your order, it will take 2-3 weeks for your shoes to arrive. Keep in mind that each shoe is hadmade from scratch.
How do I qualify for free shipping?
Our simple returns & exchanges process is offered only within the United States on all shoe purchases, unless the order arrives incorrect or defective due to the Naira's doing.
If you'd like to make a return, your request must be made within 14 days of the date you receive your shoes. Requests beyond this point will be denied, but may be considered for unique/uncommon circumstances.
Naira reserves the right to refuse to accept a return or exchange under any and all circumstances or situations.
For more details, please visit our Returns & Exchanges page by clicking here.
1. Given all our shoes are handmade from scratch, small and sometimes noticeable blemishes may be on the shoes upon receiving them. For this Naira doesn't not offer free returns or exchanges.
2. All content, photos, videos, and website are copyrighted. All rights reserved.
3. All shoes and products will arrive brand new and unworn.
4. All sizes are made true to fit and based on USA sizing standards.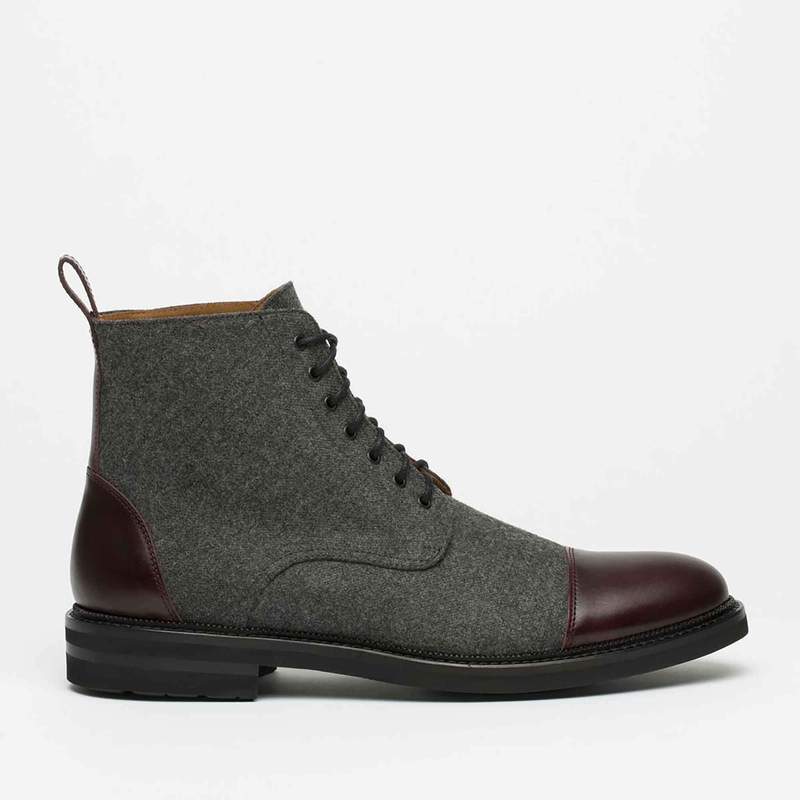 CLICK ON "DESIGN YOUR OWN"
CHOOSE THE BEST OPTIONS FOR YOU
SUBSCRIBE & TELL YOUR FRIENDS / RELATIVES
Sign up for free shipping and to hear about the latest news and exclusive offers.